Women have been dealing with stress incontinence, decreased sensation, and vaginal dryness for years. They may have tried prescriptions, lubricants, and even surgery in some cases with little to no improvement. It is difficult to find solutions and they feel they have tried everything.
My name is Michelle Shepard, a registered nurse with over 23 years experience and over 10 in the field of aesthetics. Here at Studio 360 Med Spa, I am so excited to be offering the O shot to our clients! Not only will this 20 minute, non-surgical procedure help with all of the above, the O Shot will take a healthy intimate experience to a level that our clients are claiming they haven't experienced before. Find out what one brave reporter says about the procedure and results in this recent article in Cosmo.
Clients that received this treatment range from post menopausal suffering from pain during intercourse to the twenty something with stress incontinence from child birth. Some clients are struggling to keep their relationship in tact due to lack of intimacy. Women of all ages suffer from difficulty having orgasms or decreased sensation and this procedure improves both.
The Studio 360 Team invests so much into education and the owners empower us with the chance to learn from the best. I was taught the PRP (platelet Rich Protein) treatments by the inventor of these procedures, Dr Charles Runnels and love to help our clients achieve results that are life changing. Among the treatments we offer are the P Shot or Priapus Shot for men and a Vampire Facelift that I have personally seen and benefited from.
The opportunity to offer these treatments to our Studio 360 Med Spa clients and hear about the positive impact they have is amazing! Needless to say, those clients are really enjoying the results of the O shot.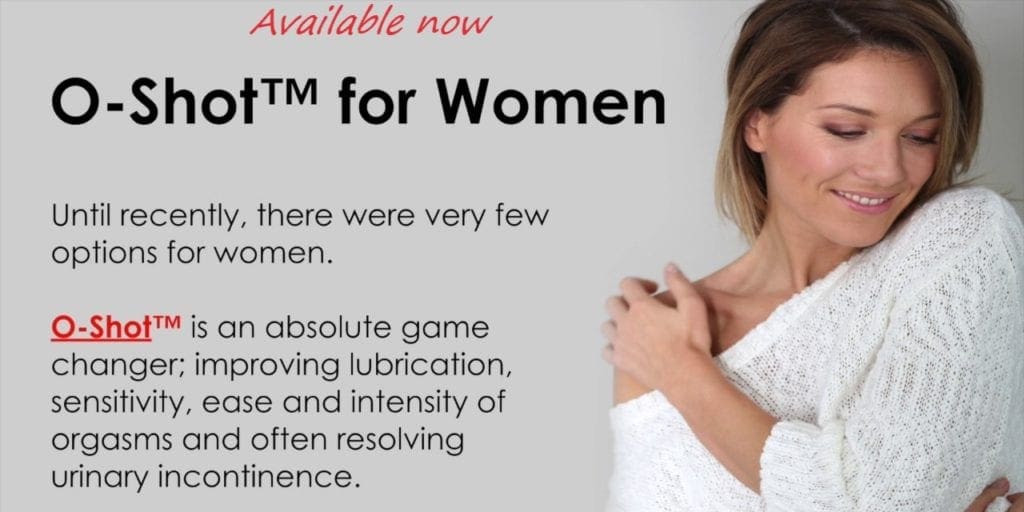 Book a consult with Michelle and find out if an O-shot is right for you! Recently we were told by a client "Women think they don't need an O-shot and all I can say is even if you don't, you want an O Shot. It takes great sensations to a completely different level. I only thought things were good, it's impossible to describe the intensity!"